Product Detail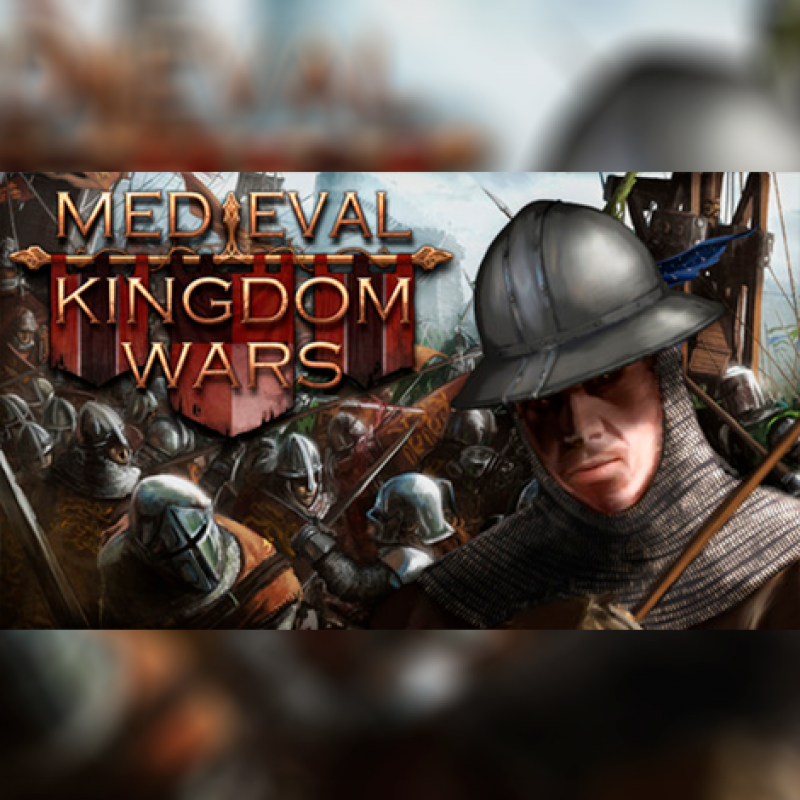 Medieval Kingdom Wars
Product Code:

Reverie World Studios

Availability:

In Stock
Medieval Kingdom Wars allows you to take a new look at the genre of global strategy thanks to the real-time mode and new bold solutions that are not found in other games...
A Grand campaign.
You start the game as a minor nobleman serving his king. More than a dozen countries and more than 50 lords to choose from-each passage is truly unique and tells its own story. There are many ways to play the game. A Grand campaign. Classic shootout in RTS with solo, co-op and multiplayer options. And a story-driven introductory campaign that introduces the player to this time through 9 specially created scenarios.
Redefining the genre.
Everything happens in real time, with the game's auto-progress - everything you do is constantly saved, even during the battle. There are no second chances, no turns, no multiple reboots. This is the first game to combine Fixed Force and RTS games. During the battle, you can create a siege camp or city, collect resources and train recruits to fight.
Brutal epic battles.
The battles are truly epic - up to 120 battalions per battle. Bloody sieges, field battles and sea wars unfold with brutal historical realism and elements of survival. Includes looting corpses or parsing cities for resources.
Urban governance.
You have the freedom to manage everything and personally by entering cities in RTS mode. Give the order to the peasants to build buildings and walls for the location of your troops. At the same time, you can also manage everything on the world map.
A complex technology tree.
The later middle ages were a time of many technological breakthroughs. The game presents this with a complex historical technology tree - with over 240 innovations and local technologies-from religious issues to military and innovative siege tactics.
Feudal Diplomacy.
As you improve your dominance, you enter into a complex feudal system in your Kingdom. Serving your king and maintaining relations with your fellow citizens, as well as influencing major European politics. In the end, you can rise up and overthrow your king. This opens up a whole new level of gameplay. As you hire new lords, divide the land between them and enter the complex diplomatic system of European politics.
Beautiful game world
A beautiful, lively and constantly changing game world is waiting for you. The map of Western Europe contains almost 200 cities and villages. Cities are huge and hand-made historical reproductions of real medieval cities.
Last but not least, you can also expect ...
Dynamic weather and seasonal changes that affect the gameplay.
The social component of a Grand campaign - with chat and other social features.
More than 30 units and siege weapons unique to each nation.
Wonderful music, using real musical instruments.
Powerful world editor and other modding tools.
... and much more is waiting for you.