Product Detail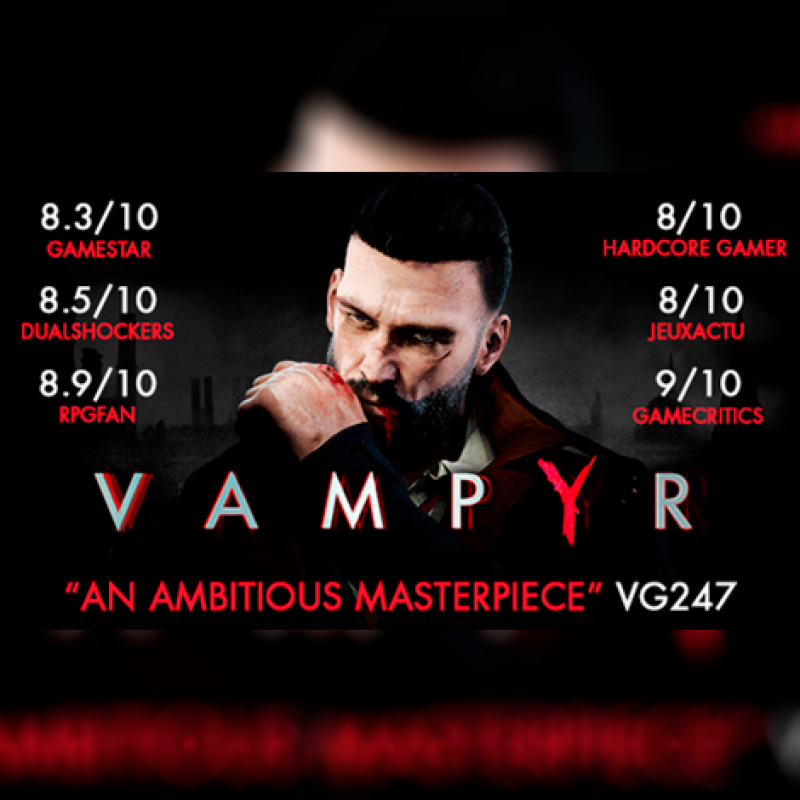 Vampyr
Product Code:

Focus Home Interactive

Availability:

In Stock
London, 1918. Your name is Jonathan Reid, and you have recently become a vampire. As a doctor, you must find a cure for a terrible epidemic. And as a vampire, you are forced to feed on those you have sworn to heal.
Can you handle the monster inside you? You have to survive in the fight against vampire hunters, creepy skolami and other supernatural creatures. Use your dark abilities, manipulate people and interfere in their Affairs to decide who will be your next victim. You will have to live with the consequences of your actions... which will save or doom London.
BE a VAMPIRE-fight and use superpowers.
DRINK BLOOD TO SURVIVE-become a Savior and Stalker.
INFLUENCE LONDON-city dwellers will react to your decisions.