Product Detail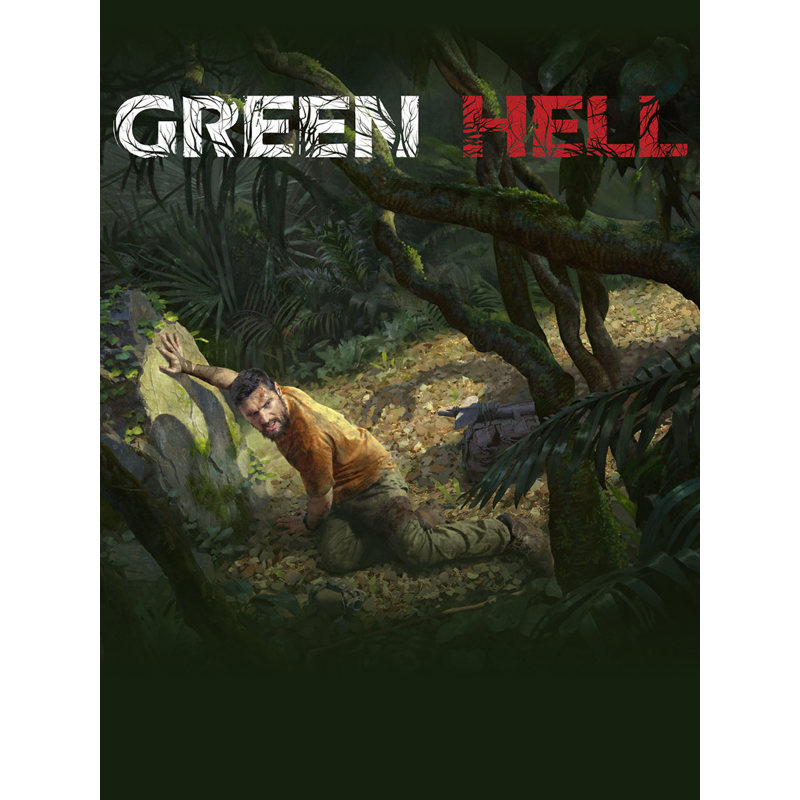 Green Hell Steam Key
Product Code:

Steam

Availability:

2-3 Days
Green Hell is a survival game developed by the independent Polish team Creepy Jar. It was released in 2019, and your role is to survive for as much as you can in the Amazon jungle.
Story
The player takes the role of the last man standing in the Amazon jungle, who is initially just equipped with radio. From time to time, his beloved speaks to him to give him strength and hope. To survive, you must learn everything from scratch and face the never-ending battles not only with animals but sometimes with your mind.
Gameplay
In this jungle survival game, the action is shown from a first-person perspective (FPP). Your main task is to take care of water and food for the hero because, without them, he will not be able to survive for too long. Learn to light the fire, fish, and hunt to get food, and lastly, gather resources and learn the art of crafting to build shelter, create new tools and weapons that will increase your chances of survival.
Even the most experienced survivor would not escape such an adventure unscathed, so be careful during the combat with predators and watch out for the diseases and parasites because such situations will drastically damage your psyche. Use body inspection mode as much as you can to prevent your hero from getting sick, or at worst, to know how to deal with the disease or to cure a wound.
Technical aspects
The authors have prepared a comprehensive simulation of the Amazon jungle; animal activity depends on the time of day and weather conditions, while the environment changes under the influence of our actions. The title also boasts high-quality graphics.
Reception
Both players and critics warmly received Green Hell game. They value its unique experience that the game brings to the survival genre but also praised it for excellent narration and plot.
Key features
Realistic survival experience that allows you to learn the art of survival from scratch, by learning how to start a fire, build shelter and animal traps
Amazon jungle that changes according to your decisions and weather conditions
An addictive storyline that the genre has never produced yet
Body inspection mode allowing you to take care of your hero and deal with diseases
Multiplayer mode up to 4 players, so you never feel alone again